Are you ready to make an impact?
You have a big opportunity in front of you—to not only impact a child's life today, but to transform their potential for tomorrow.
Become A Big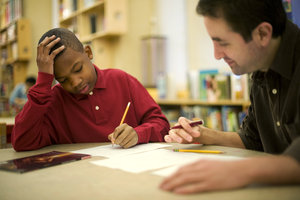 We're always looking for people eager to positively impact a child and improve their community at the same time. Big Brothers especially are in high demand. For a few hours, a couple times a month, you can give a Little the invaluable gift of your friendship. By simply changing their perspective of what the world can offer, you can literally start changing their life. Play a board game. Make fun crafts. Hit the playground together. Just as your options are unlimited, so is your Little's potential. Ready to be a Big? Just fill out our simple online inquiry form. After you complete it, a Big Brothers Big Sisters of Blair County staff member will contact you shortly. So many of our Bigs tell us that becoming a Big was the best decision they ever made. What are you waiting for?