Big Impact - Proven Results
We've always known we were making an impact on children and empowering them to succeed. A nationwide study confirmed it for us.
Little Steps Lead to a Big Impact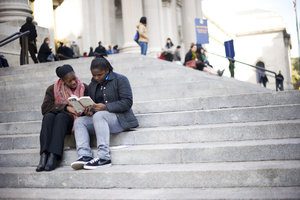 With the help of a network of donors, partners, family members, and advocates, Big Brothers Big Sisters carefully matches youth facing adversity with caring, adult role models. Research proves that children enrolled in Big Brothers Big Sisters programs are more likely to improve in school and in their relationships with family and friends, and less likely to skip school or use illegal drugs or alcohol.
Mentoring.org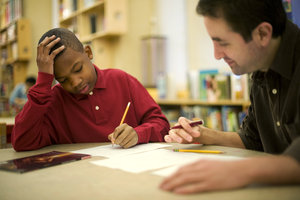 In January 2014, MENTOR: The National Mentoring Partnership released a report that gives voice to our young people and their insights about the role of mentoring in their lives. The report, The Mentoring Effect, confirms that mentoring has a significant impact that results in positive outcomes for the youth involved. These critical relationships connect youth to social and economic opportunity, and through their success the mentoring effect has the potential to strengthen families, schools, businesses and communities. On this site, we will explore the mentoring effect through stories that demonstrate this powerful chain of outcomes.